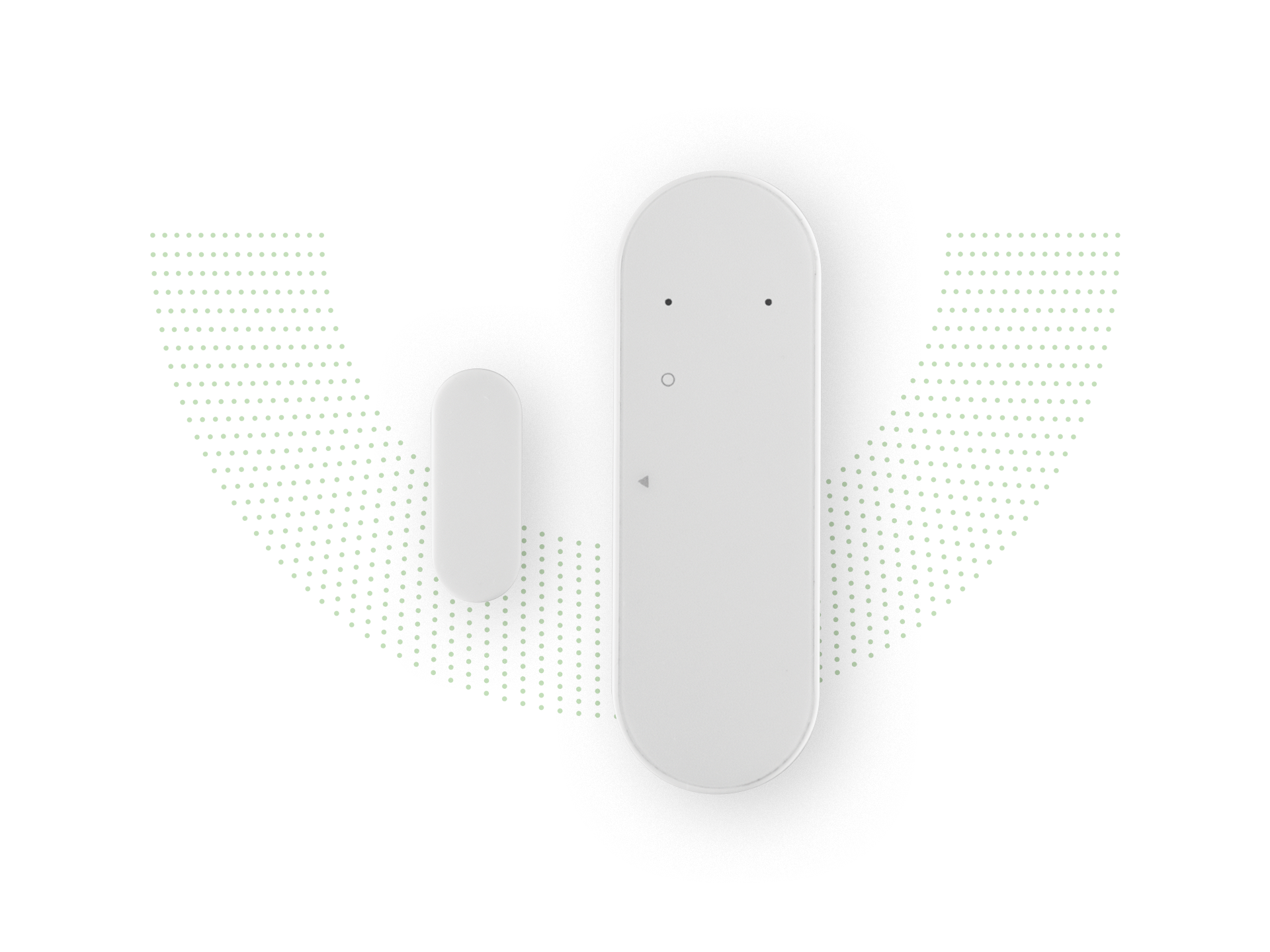 Open or closed?
Entry Sensor
Imagine always having a frient keeping an eye on doors and windows in your home. Someone who lets you know if you forgot to close a window. A frient who warns you if someone enters your home when you're away. Someone who wants you to enjoy being away on vacation – and not worry about the safety of your home while you're gone.
Now that's a frient!
One step ahead of intruders
Placed on a door or a window, the Entry Sensor tracks when it's opened and closed. You'll have peace of mind, knowing that your home is safe - no matter if you're at home or away.
With this new frient, you'll be alerted immediately if someone is opening a window or door in your home – allowing you to act before the intruder does.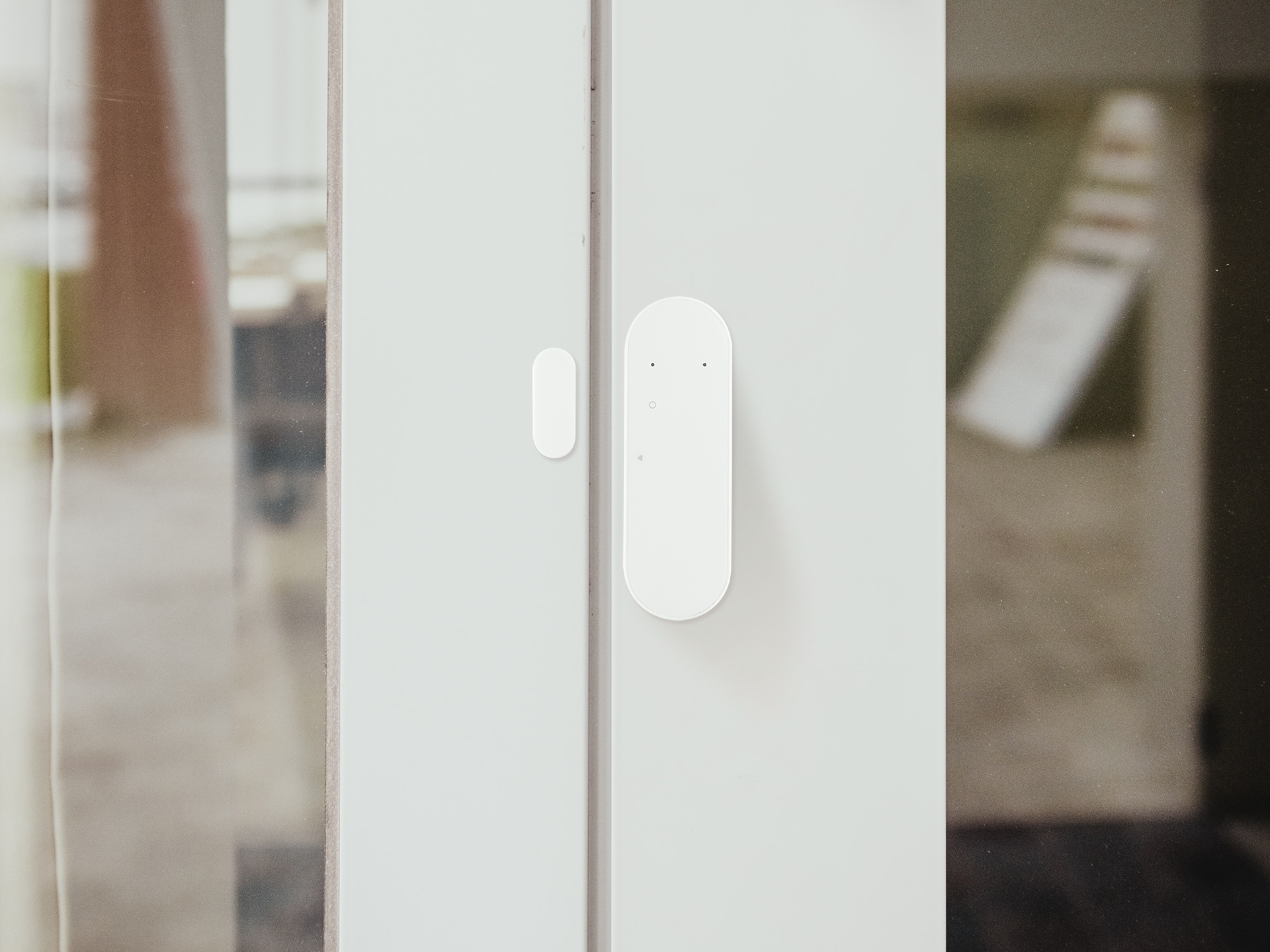 That's what frients are for
Keeping your home safe
Open/close monitoring
Reminding you to close windows
Watch over your loved ones
Keeping your home and family safe and secure is a top priority. Use the friently sensor to make sure you're kids are home from school in time or check, how often your elderly relative leaves the house.
Trust your frient to keep an eye on your loved ones - and don't worry about the sensor running out of battery. With its long battery lifetime, your frient will always be there to watch out for your home and your family.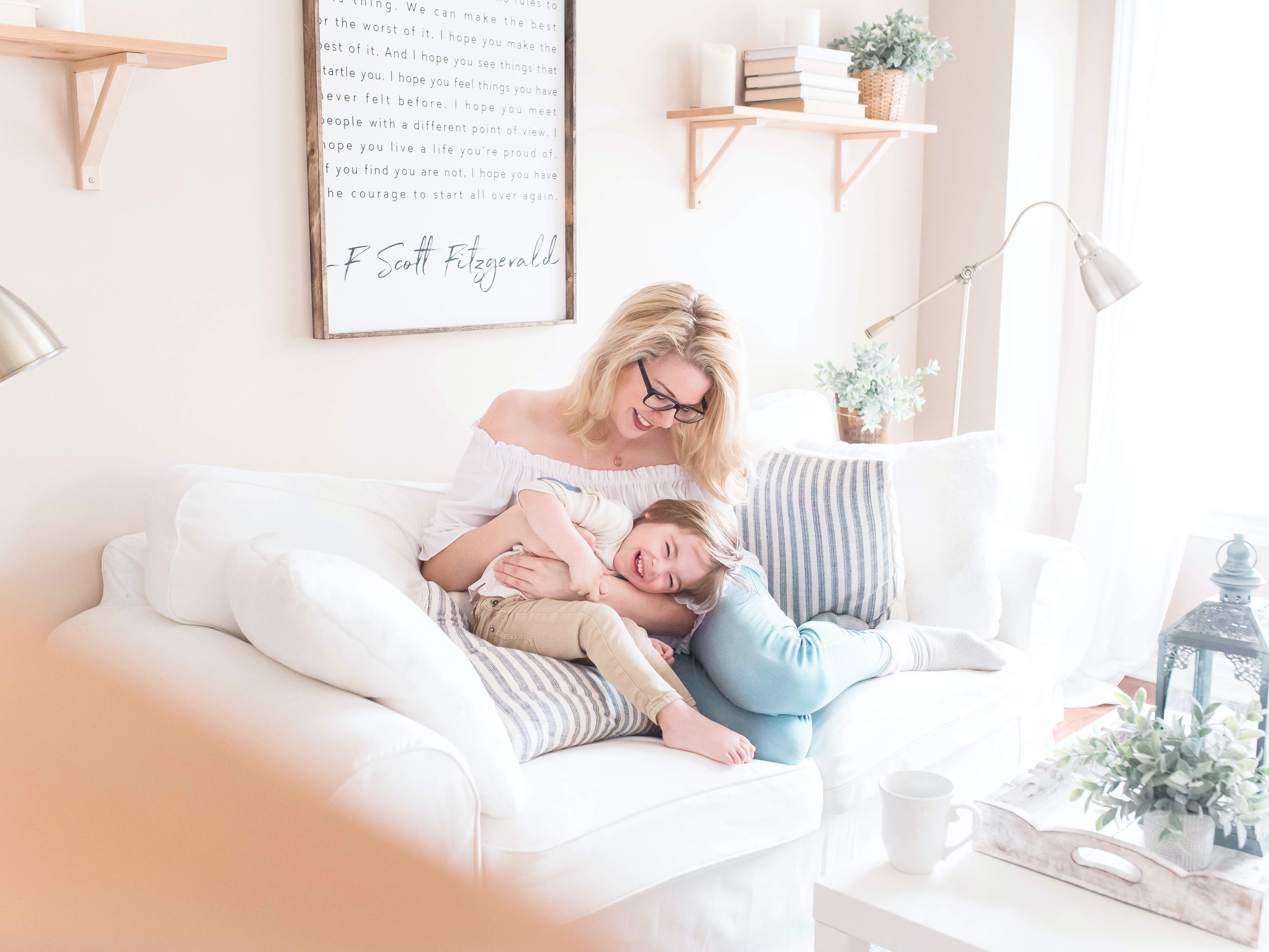 What your frient can do
Choose between two versions of the friently entry sensor to find a frient who does exactly what you need him to.
Entry Sensor
Open / Close
Notifications
Temperature Sensor
Tamper protection
Screw mounting
Entry Sensor Pro
Open / Close
Notifications
Temperature sensor
Tamper protection
Screw mounting


Reviews from friends of frient
See what other people have to say about this frient
Just what I needed
I needed a Smartthings compatible door opening detector. Put the battery, pair it with the Smartthings app and working! Nice design, quality materials.
Good sensor
Good sensor, it takes standard AAA batteries so you can put rechargeable in it and easier to find of course. Connected with smartthings easily.
Specifications
Communication protocol: Zigbee
Battery: 2 x AAA, exchangeable
Battery life: 9 years of battery life, when reporting every 2 minutes
IP class: IP40
Operation temperature 0 to +50°C
Color: White
See all specifications
General
Dimensions:
Sensor: 76 x 26 x 17 mm
Magnet: 30 x 12 x 9 mm
Colour: White
Power supply
Battery: 2 x AAA, exchangeable
Battery life: 9 years of battery life, when reporting every 2 min
Battery level and low battery warning can be reported
Environment
Operation temperature: 0 to +50°C
IP class: IP40
Relative humidity 5% - 85%, non condensing
Radio
Sensitivity: -98 dBm
Output power: +8 dBm
Specifications detection sensor
Communication
Wireless protocol
Zigbee home automation 1.2
Zigbee end-device
Certifications
Conforming to CE, RoHS and REACH directives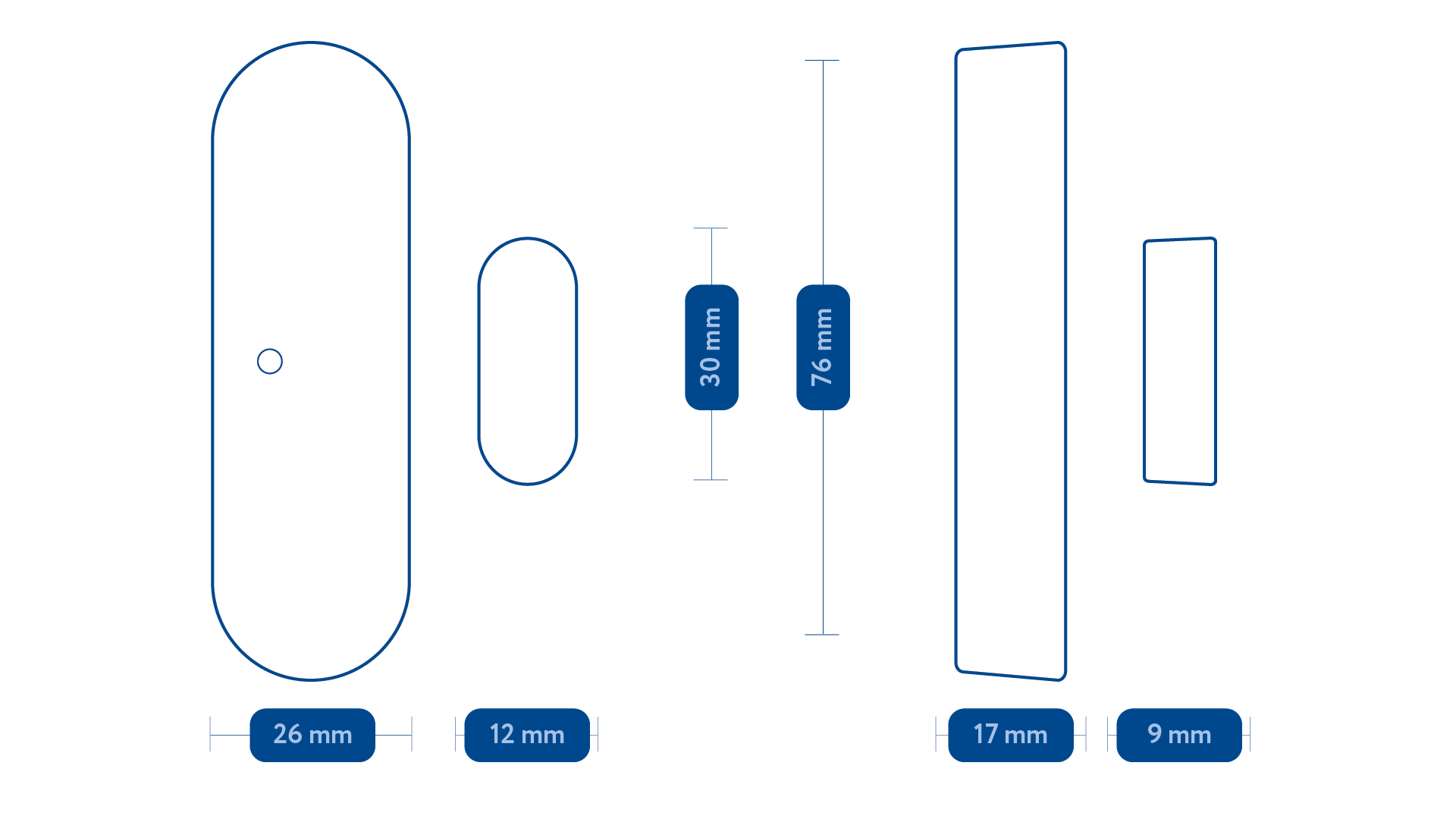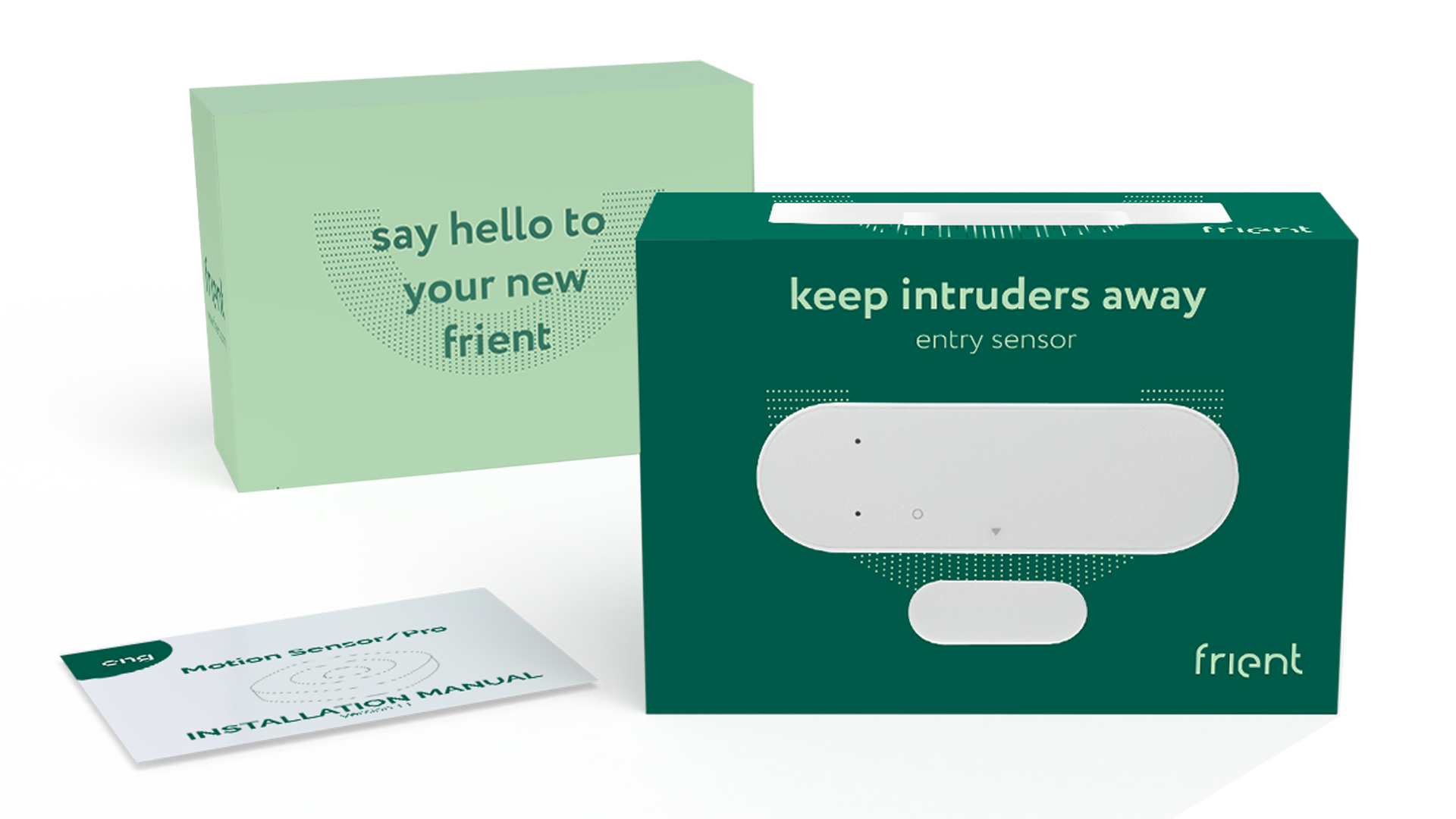 Get started with your new frient
Download the installation manual here.
Wanna be frients?
Stay in touch with your frients. Be the first to meet new frients. Sign up for the frient newsletter.
News from the friently Entry Sensor