More than beep beep
Intelligent Smoke Alarm
Imagine always having a frient who tells you when something's wrong at your house. Someone warning you instantly when smoke is detected. Beep… Beep… Beeeeeep. A frient with a great volume – and who is a LOUD fella. Someone who also warns you when you're far from home where even the loudest of smoke alarms will have to give up.
Now that's a frient!
A pocket-sized protector
The Zigbee-based smoke alarm helps protect your home from fire, no matter where you are. It warns you with a loud sound when it detects smoke or fire, and it can alert you remotely through notifications.
That way, you can call the fire department or get a neighbor to check on your house if you're not at home. Perfect if you travel a lot, have a second home, or simply want to feel more secure.
The Intelligent Smoke Alarm is battery-powered and easy to install.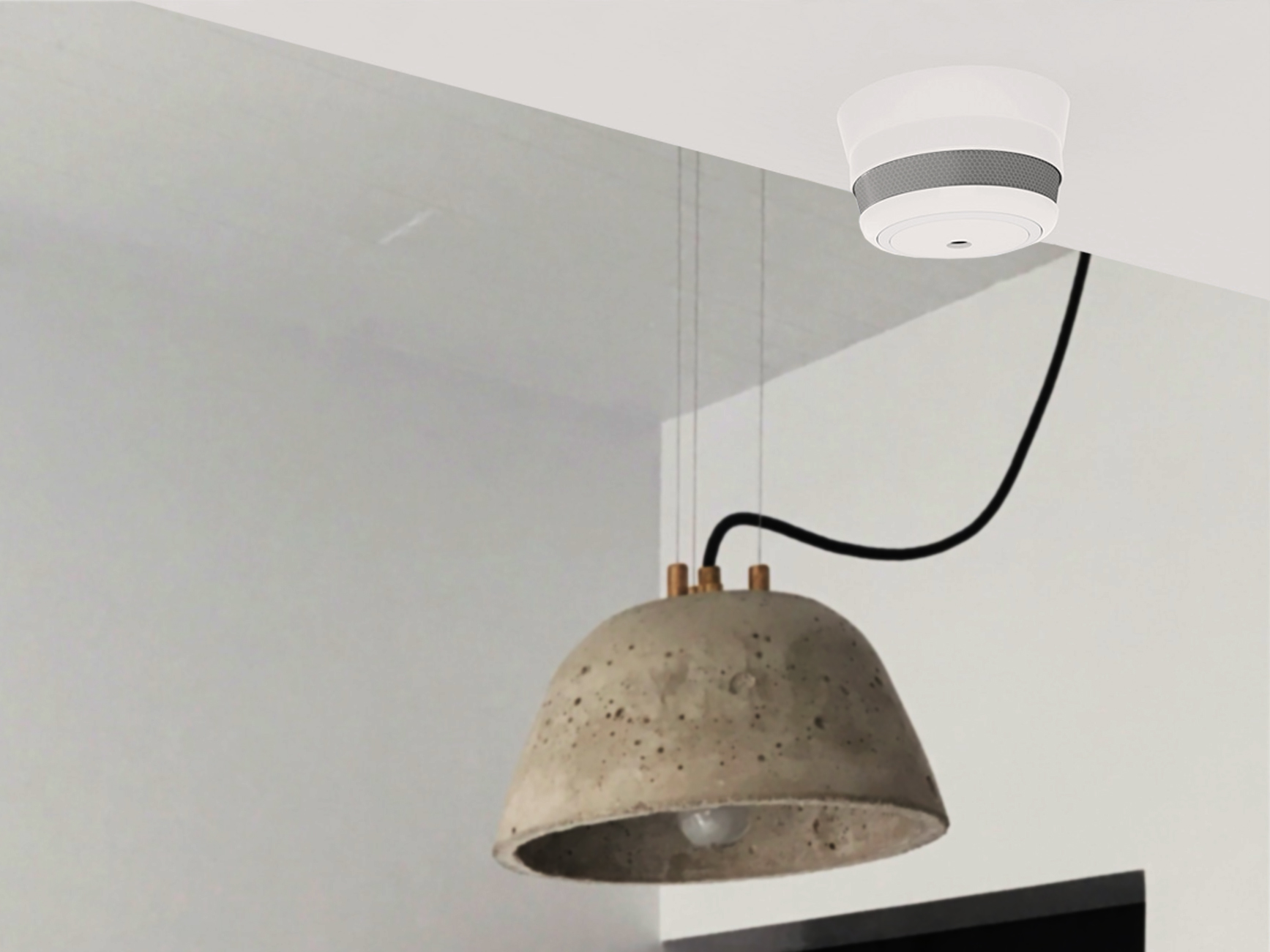 That's what frients are for
Keeping your home safe from fire
Sending you alerts
Telling you if you burned your dinner


Reviews from friends of frient
See what other people have to say about this frient
Easy connection with SmartThings
"Works great! Easily connects to SmartThings. His siren is very loud! Looks good! Recommend!"
Sends immediate notifications
"Connects seemlessly with Smartthings. Have tested it and it definitely works, plus immediate phone notifications in case your house is on fire and you're not in."
Works with Homey
"I linked him to Homey. Here you can read the temperature and smoke notification. You can then include these reports in flows to arrange other matters. This includes notifications on your telephone or, in the event of a fire alarm, opening your shutters and switching on all the lights."
Small and solid
"The Frient smoke detector is a small and solid device. Building construction is good. It weighs exactly 100 grams and is therefore easy to attach to the ceiling with a magnetic sticker. Due to the small size, it is also not very present."
Fast connection also via repeater
"The fastest connection I have ever had Connects to smartthings in seconds. Functions over time without problems. Also allows to connect via a repeater if the range is not enough."
Review by Matteo Sulis - Automaticasa
Wondering if the Intelligent Smoke Alarmis right for you?
Then check out this video review by Italian smart home YouTuber Matteo Sulis to learn more about how the friently alarm works and find out whether they suit your needs.
Specifications
Communication protocol: Zigbee
Battery: 1 x CR123, exchangeable
Battery life: 3 years, reporting every 5 minutes
IP class: IP20
Operation temperature 0 to +50°C
Color: White
See all specifications
General
Dimensions: Ø65 x 40 mm
Color: White
Power supply
Battery: 1 x CR123, exchangeable
Battery life: 3 years, reporting every 5 minutes
Battery level and low battery warning can be reported
Radio features
Sensitivity: -92 dBm
Output power: Typ. +4 dBm
Environment
IP class: IP20
Operation temperature: 0 to +50°C
Relative humidity 10-95% non-condensing
Specifications smoke sensor
Optical
Siren output 85 dB/3m
Specifications temperature sensor
Range: 0 to +50°C
Resolution: 0.1°C (accuracy ± 0.5°C)
Communication
Zigbee 3.0
Zigbee end-device
Certifications
Conforming to CE, RoHS and REACH directives
DIN EN 14604 and DIN 14676 certified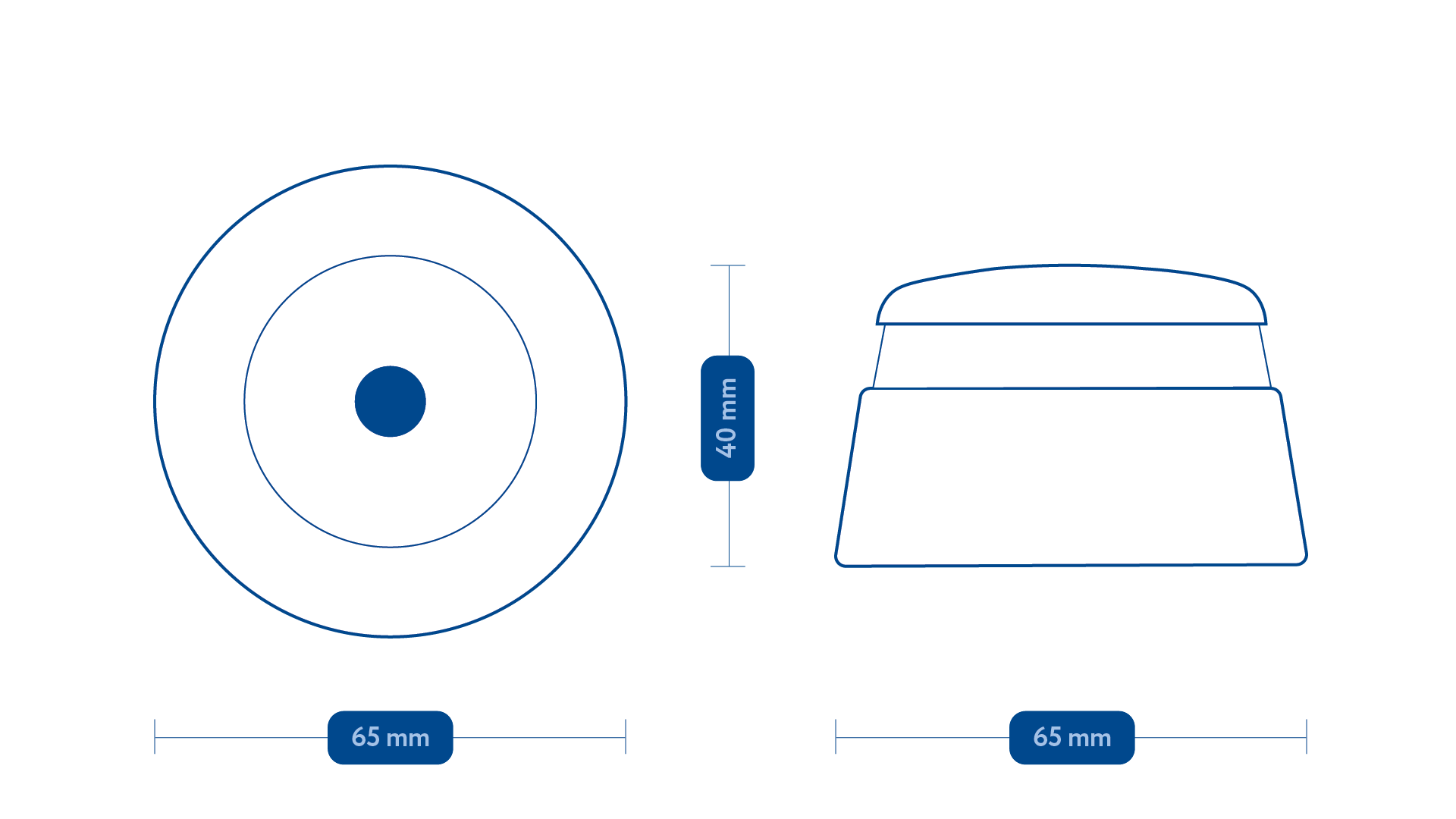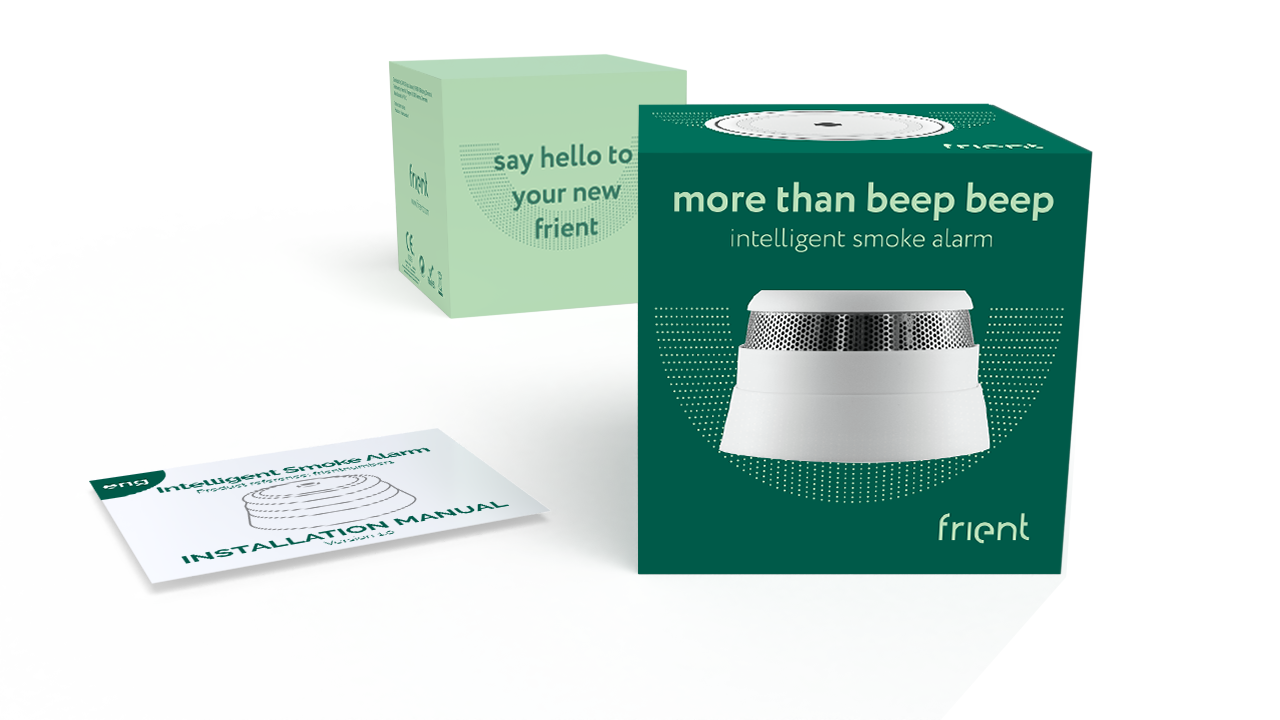 Get started with your new frient
Download the installation manual here.
Wanna be frients?
Stay in touch with your frients. Be the first to meet new frients. Sign up for the frient newsletter.
News from the friently Intelligent Smoke Alarm