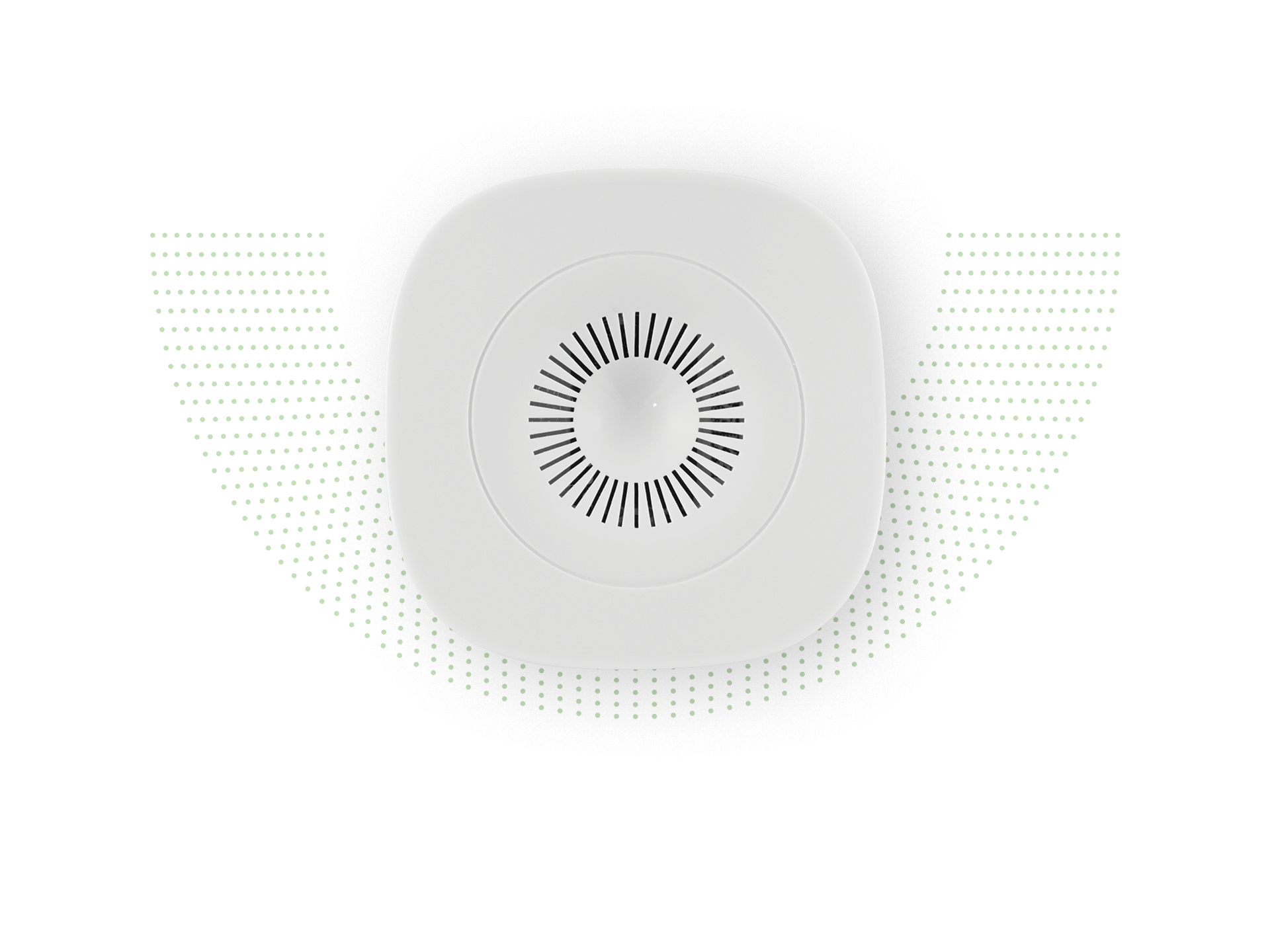 Too wet or too dry?
Smart Humidity Sensor
Imagine always having a frient looking out for you and your belongings. Someone who wants to protect the things that mean a lot to you. A frient who tells you when to open a window to better the conditions for your belongings. In other words, someone who is proactive when it's necessary.
Now that's a frient!
Avoid damaged belongings
The wireless sensor monitors the level of humidity in a room as well as the temperature. Don't spend time worrying about your beloved paintings or inherited belongings stored in your basement – your frient is looking out for them. If the environment in your basement, garage, or any other room gets bad for your belongings, your frient will tell you in time to avoid damages.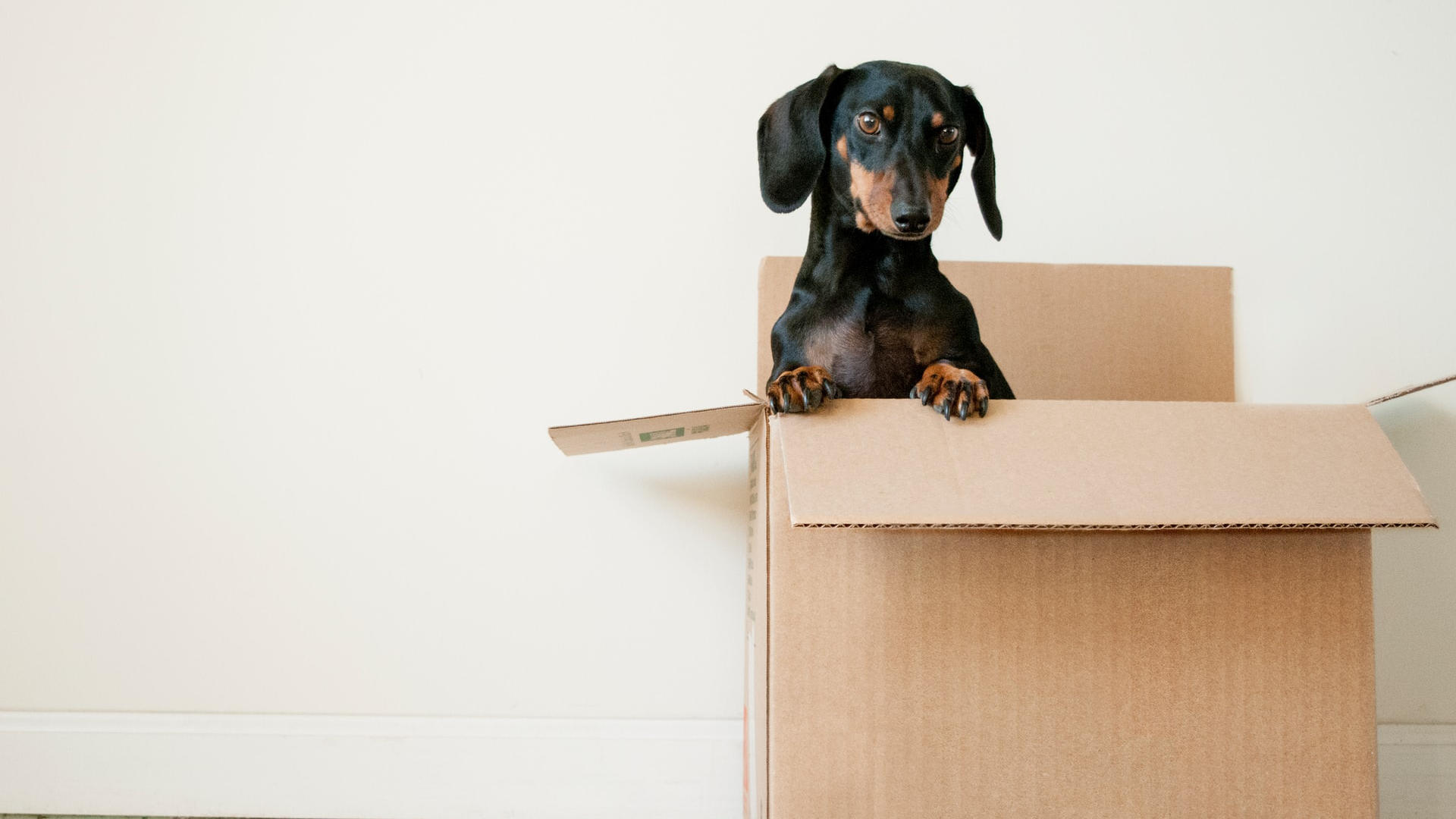 That's what frients are for
Protecting your belongings
Humidity and temperature monitoring
Keeping you informed
A user-friently helper
Do you like complex installation manuals? No? We have a match! The Humidity Sensor is the right frient for you. It is easy to install and doesn't require a lot of maintenance.


Reviews from friends of frient
See what other people have to say about this frient
Works well with SmartThings
Works perfectly and could be paired with Samsung Smartthings without any problems. All values are displayed well and clearly in the Smartthings app. I also find it very pleasant that there is no button cell battery built into this sensor but 2 AAA standard batteries.
Great little device
Very pleased with this, used it to automate the fans in my bathroom, humidity above a certain level, the fans stay on. Uses AA batteries so cheap and simple to replace, includes 2 duracell in the box, nice to get branded batteries with such a cheap device.
Useful and easy to install
I have a super expensive record collection so thought I would review this as humidity can ruin the vinyl and covers especially the vintage stuff. Very easy to install. Just takes a battery. Very useful to have in the house. Loud and audible and long battery life and easy installation. Good for the price too.
Specifications
Communication protocol: Zigbee
Battery: 2 x AA, exchangeable
Battery life: 5 years, reporting every 5 minutes
IP class: IP20
Operation temperature 0 to +50°C
Color: White
See all specifications
General
Dimensions: 70 x 70 x 21 mm
Color: White
Power supply
Battery: 2 x AA, exchangeable
Battery life: 5 years, reporting every 5 minutes
Battery level and low battery warning can be reported
Radio
Sensitivity: -92 dBm
Output power: +3 dBm
Environment
IP class: IP20
Operation temperature 0 to +50°C
Relative humidity 5% - 85%, non condensing
Temperature sensor
Range: 0 to +50°C
Resolution: 0.1°C (accuracy ± 0.5°C 0 to +40°C)
Humidity sensor
Range: 0 to 100% rH
Resolution: 1% rH (accuracy ± 3,5% rH, 20 to +80% rH)
Communication
Zigbee home automation 1.2
Zigbee end-device
Certifications
Conforming to CE, RoHS, and REACH directives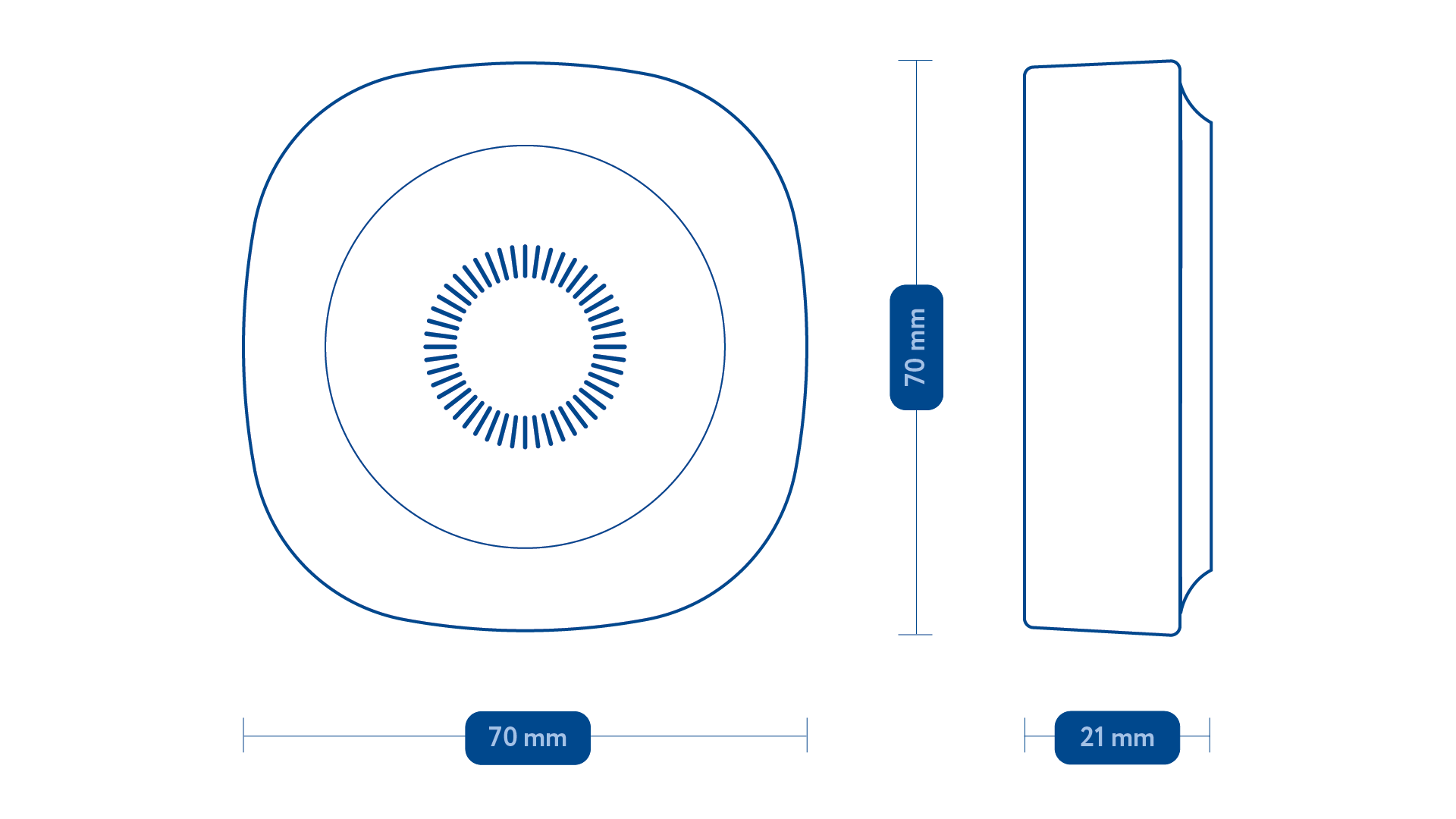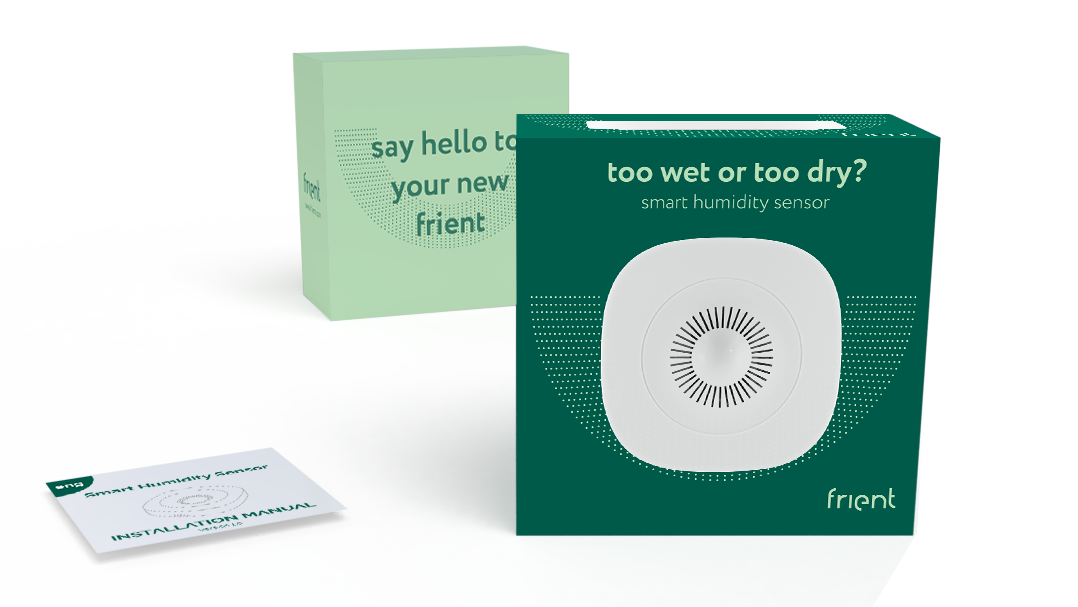 Get started with your new frient
Download the installation manual here.
Wanna be frients?
Stay in touch with your frients. Be the first to meet new frients. Sign up for the frient newsletter.
News from the friently Smart Humidity Sensor