frients now work with SmartThings
Your frients love to make new connections and make your home smarter. Now, they bring you one step closer to better interconnectivity of all devices with the new SmartThings integration.
The SmartThings App makes it easy to talk to your frients wherever you are. Furthermore, you can group your devices according to the rooms they're in for a better overview.
As easy as it gets
Your frients like SmartThings because they have the mutual goal to make your life simpler. For example, the scenes feature lets you control multiple frients with a single tap.
If you're coming back from long travels and you want the house to be warmed up, you can connect all the Smart Cables you've connected to the radiators into one scene. This way, you can turn them on with one motion instead of going through each separately.
With SmartThings, you also have the possibility to share your scenes with your family members, so everyone has control over them. You can even make a game out of naming all your frients as if they're members of your household because, well, they are.
A smart home you can trust
To make the most out of your frient experience, create automations based on specific conditions. For example, you can tell your Smart Humidity Sensor to send a signal through SmartThings and use the Smart Plug Mini to turn on the fan if it becomes too humid or hot.
You can also trigger your automations based on the Location mode – Home, Away, or Night. This means that your "pretend I'm home when I'm on vacation" lights automation will not activate when you're actually home.
Reliable and flexible
SmartThings uses Zigbee to talk to your frients, meaning that even if your Wi-Fi is unavailable and you can't connect to your hub through the app, your automations will still work (if your hub is powered, of course). It also allows you to use the voice services and OK Google to control your frient devices.
While most of the products are already best frients with SmartThings, for some, it takes longer to build a good long-lasting connection. You can see which frients work with SmartThings here.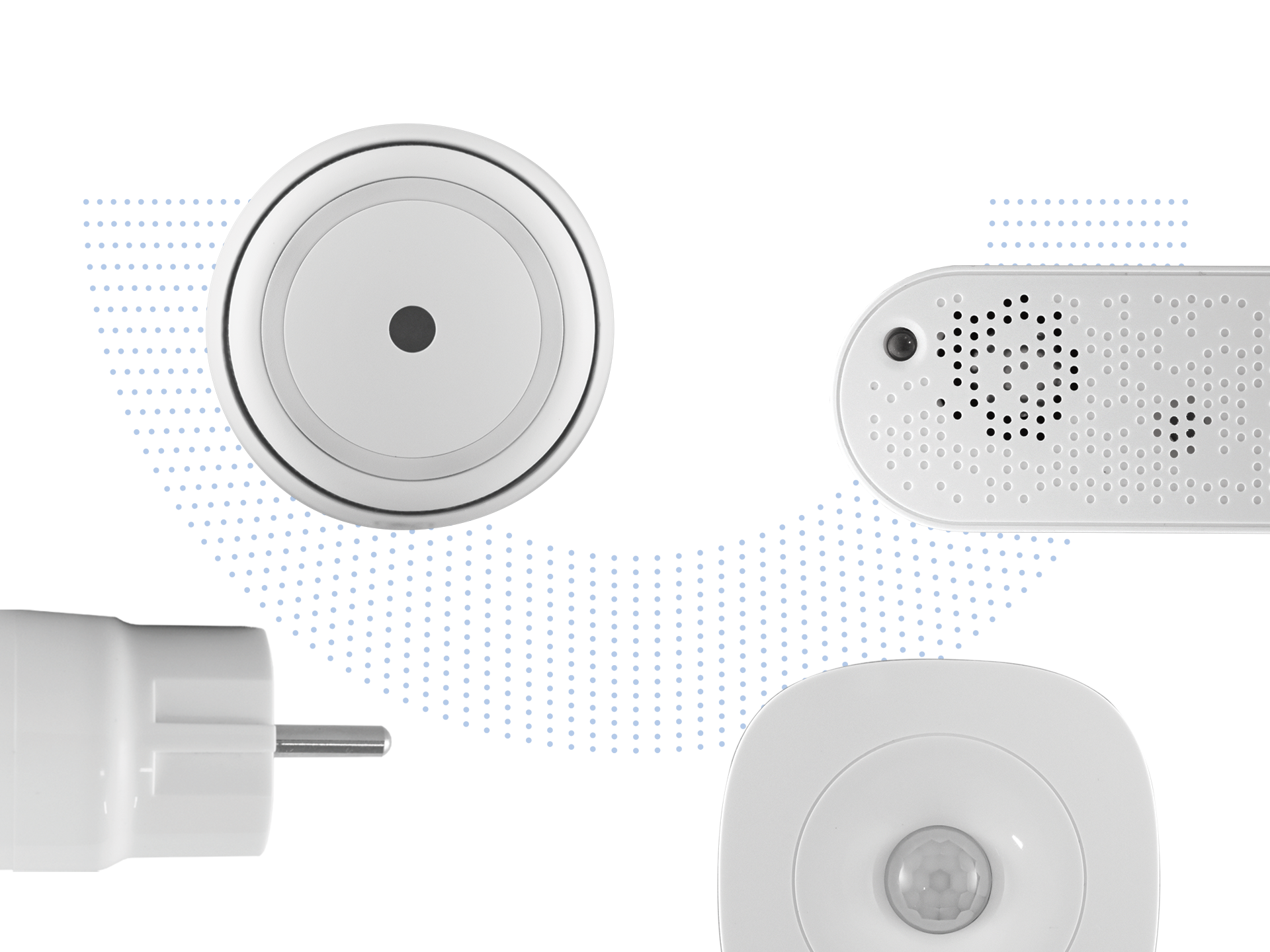 Get to know your new frients
Find out how the Zigbee frients can help you automate your everyday life and protect your home and loved ones.
You want to stay up to date with the latest news on your frients?
Sign up to the friently newsletter.