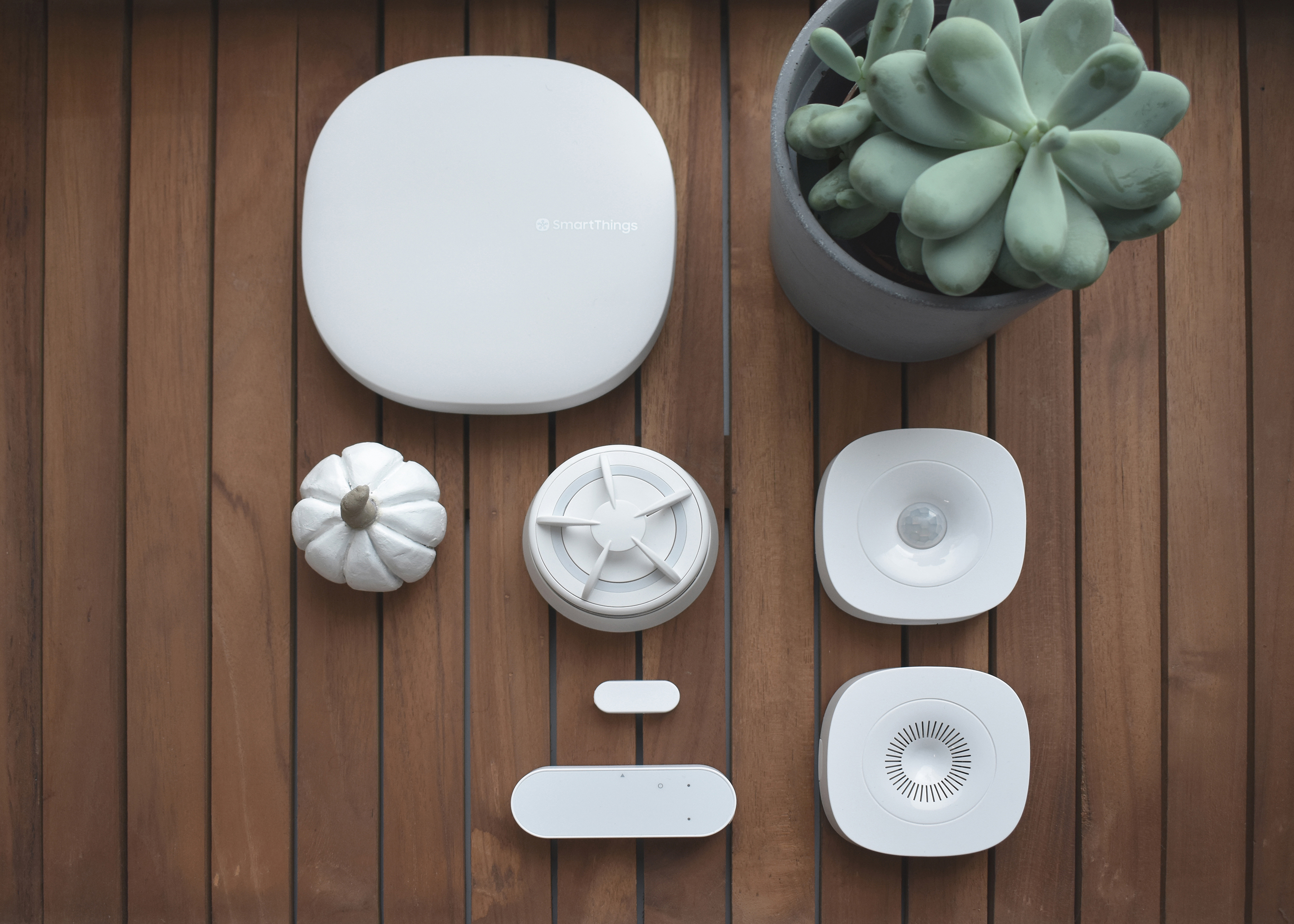 New functions for many frient products with SmartThings Edge drivers
We have good news for all current and future frient-owners who use their frient products with the SmartThings hub.
You may have heard already that SmartThings is working on releasing an edge platform that is going to be hosted locally on the hubs. This is still in progress, but here's the good news: you can already use the edge drivers for the frient products now, and they come with many new functionalities.
To install them, check out our SmartThings Edge page.
Here's an overview of what's new with the frients.
New compatible products
The Intelligent Heat Alarm is now compatible with SmartThings with the new edge drivers. You can use this frient to prevent false smoke alarms in smoky, humid, or dusty areas – for example if you have a fireplace at home.
Another new product that works with the SmartThings edge drivers is the Air Quality Sensor. It measures VOCs (organic chemicals that are potentially harmful to your health), humidity, and temperature and keeps you updated on the air quality in your home.
The Motion Sensor Pro is now fully compatible with SmartThings. While before, you were already able to monitor movement in your home, you can now also view the light and temperature levels of your home in the SmartThings app.
And if you're using the Motion Sensor Pro for security purposes, you'll be happy to know that it also comes with tamper protection that lets you know if someone tries to remove your sensor.
Just like the Motion Sensor Pro, the Entry Sensor Pro is now fully compatible with SmartThings. Install the edge drivers, and your Entry Sensor Pro can tell you the temperature in your home and alert you if someone tries to mess with the sensor to break into your home.
New product functionalities
Many have asked us about this feature, and it is finally here (for SmartThings at least). The edge drivers now make it possible to set up scenes in SmartThings that trigger the alarms of your Intelligent Smoke Alarms.
This way, you can activate all your friently smoke alarms when one goes off and hear the alarm in the whole house.
If you have an Electricity Meter Interface and your meter does not communicate at a pulse rate of 1000 pulses per kWh, you can now adapt this in the SmartThings app and set it to the pulse rate your meter uses. No more need for recalculating the results from this frient.
Additional settings for many frient products
If you have a frient that measures temperature or humidity, you can now add temperature or humidity offsets in the settings of the SmartThings app. For example, this is useful if you have areas in your home that are usually colder than others and you don't want this to trigger any automations.
You can also edit the sensitivity of movement detection and much more.
To see all the new functions, install the edge drivers, go to the settings of your frient products, and explore all the (small and large) new features of the frients.
Did you get curious and want to try out the frients?
Find out where to buy them and make new best frients today.
You want to stay up to date with the latest news on your frients?
Sign up to the friently newsletter.